Oriental Rug Cleaning in Little Elm TX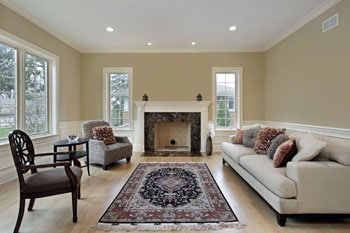 Allbrite Carpet Cleaning & Restoration is a family owned and operated business that prides itself on outstanding customer service. We will make sure your carpets are clean and we will do it with a smile.
When was the last time you cleaned your oriental rug? Oriental rugs are works of art that can last a lifetime if cared for properly. You may think it safer to clean the rug sparingly, but that can cause a buildup of allergens. Dirt left in the rug can cause damage to the fibers. It only makes sense to seek professional cleaning as a way to protect your investment.
If you are already regularly cleaning your oriental rug you may wonder why you should contact Allbrite Carpet Cleaning & Restoration to do it for you. As you know, oriental rugs can be delicate. Our experienced and professional technicians have just the right equipment to do the job safely.
Don't worry any longer about how to take care of your oriental rug. If your rug is already damaged, we can even help repair it. If you live in Little Elm, Texas or the surrounding area, contact Allbrite Carpet Cleaning & Restoration and let customer service sweep you off your feet.